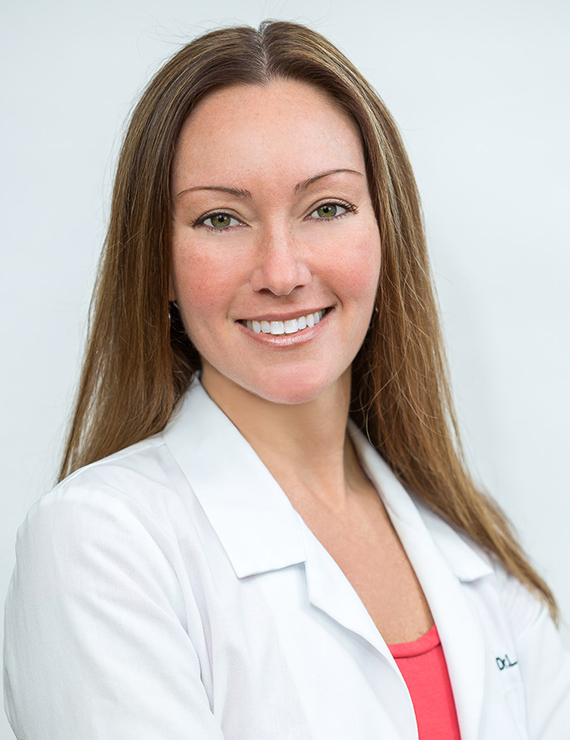 Dr. Lori Burchell
Dr. Lori Burchell received her undergraduate degree in Biology and Chemistry from the University of Tampa in 1999. She worked as an Analytical Chemist for 4 years before pursuing her dental career. She received her Doctor of Dental Medicine degree from the University of Florida in 2008.
Dr. Burchell will deliver exceptional dentistry through her innate attention to details and genuinely sincere chair-side manner. She is very patient and takes pride in her ability to work with patients of any age with dental fears, phobias and sensory sensitivities.
Dr. Burchell is a certified provider of the Pinhole Gum Rejuvenation Technique, Six Month Smiles (straight teeth in 6 months), Lumineers and Zoom Power Bleaching.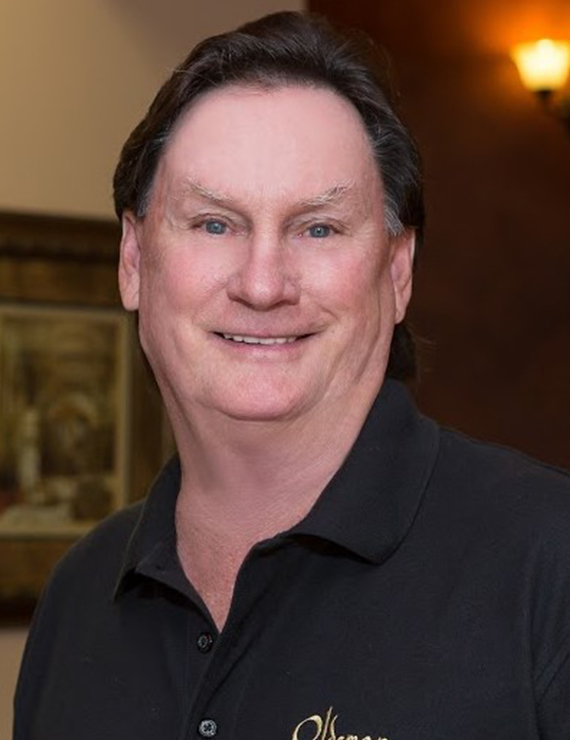 Dr. Hank Insko
Hank Insko, DDS, Completed his undergraduate studies at the University Of Florida, Gainsville, FL and earned his dentistry degree from Maharry Dental College, Nashville, TN. He has completed addional training through the Dawson Occlusion Seminar and at the Las Vegas Instutite.
He is a member of the American Dental Assosiotion, Seattle Study Club, Pinnacle Study Club of Tampa Bay and the Upper Pinellas County Dental Society. He has been practicing in Oldsmar since 1982.
Dr. Insko is a certified provider of Lumineers, Zoom Power Bleaching and Laser Dentistry.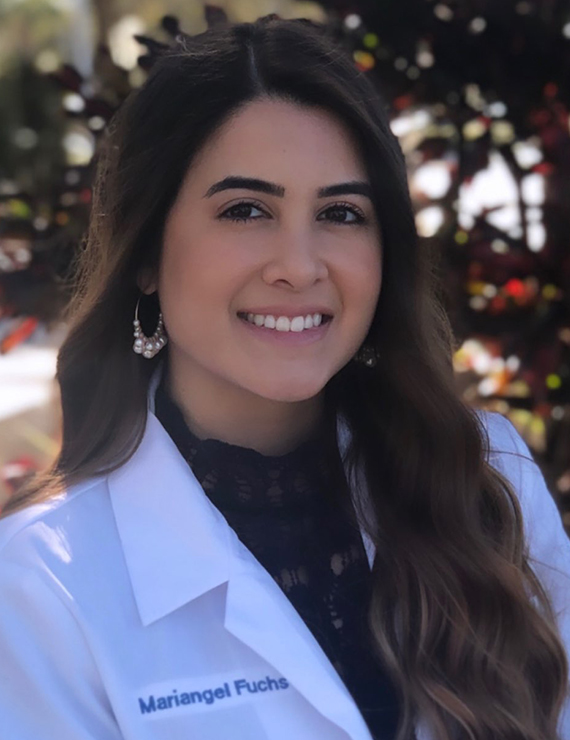 Dr. Mariangel Fuchs
Dr. Mariangel Fuchs, DMD, is a general practice Dentist and a proud Tampa Bay local. Originally from Venezuela, Dr. Fuchs relocated to Palm Harbor in 2010, making it her home. She holds a Bachelor of Science degree in Biology from the University of South Florida, where she graduated Magna Cum Laude. Dr. Fuchs obtained her Doctor of Dental Medicine degree from LECOM School of Dental Medicine in Bradenton, Florida.
During her time in Dental School, Dr. Fuchs volunteered in underserved communities. In addition, Dr. Fuchs is a member of the American Dental Association and the Florida Dental Association, constantly staying up-to-date with the latest advancements in the field.
In her free time, Dr. Fuchs enjoys practicing yoga and exploring new places in Tampa Bay with her husband and two very adorable chihuahuas.
Dr. Mariangel Fuchs' dedication and passion for delivering exceptional dental care to her patients shines through in her work. Her goal is to ensure every patient is in a comfortable and welcoming atmosphere where they can be confident in their dental care. Being fluent in both English and Spanish, Dr. Fuchs is happy to connect and cater to a diverse range of patients at Oldsmar Dentistry.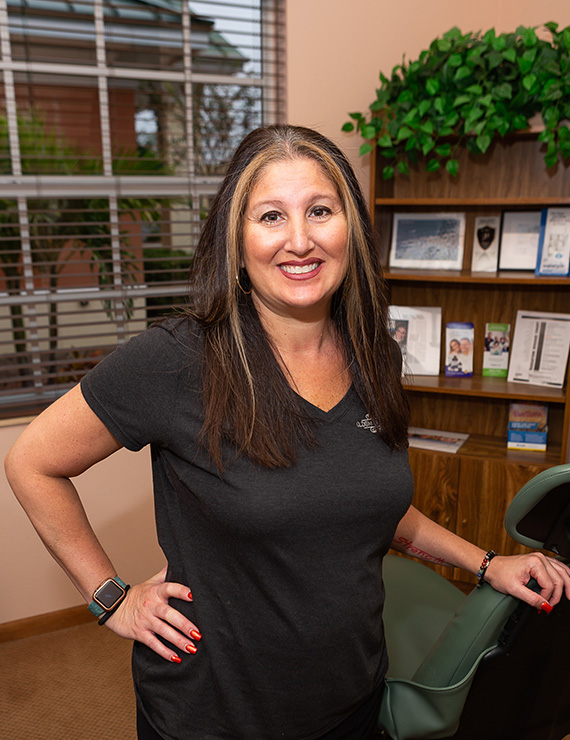 Dawn
Office / Insurance Coordinator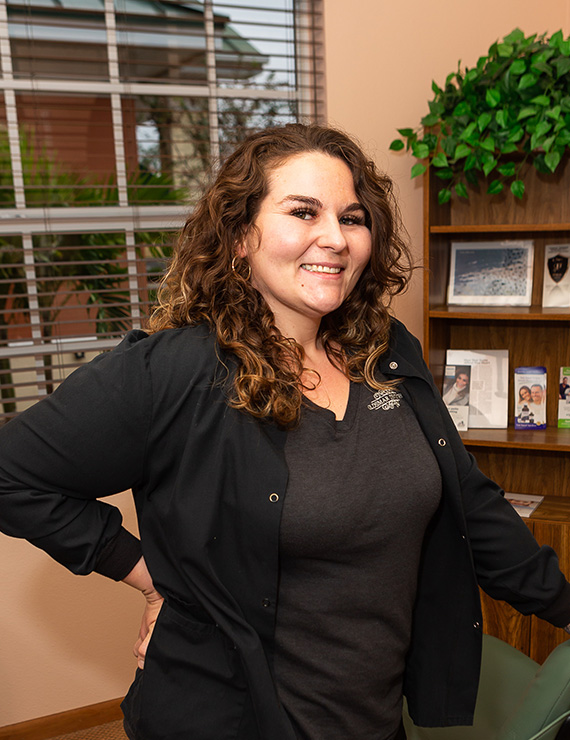 Ariel
Patient Coordinator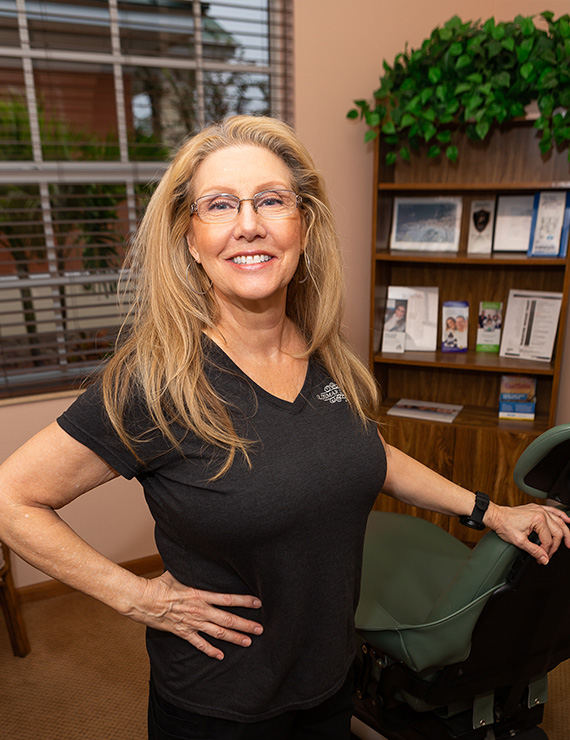 Kate
Registered Dental Hygienist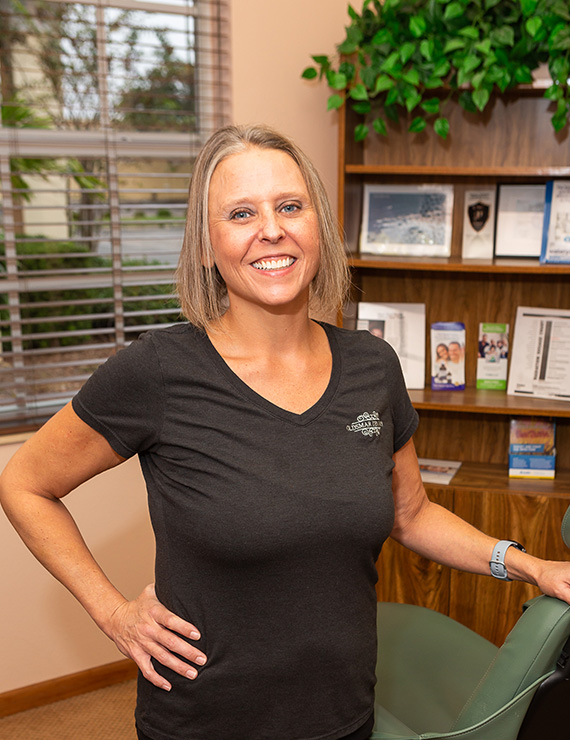 Regina
Registered Dental Hygienist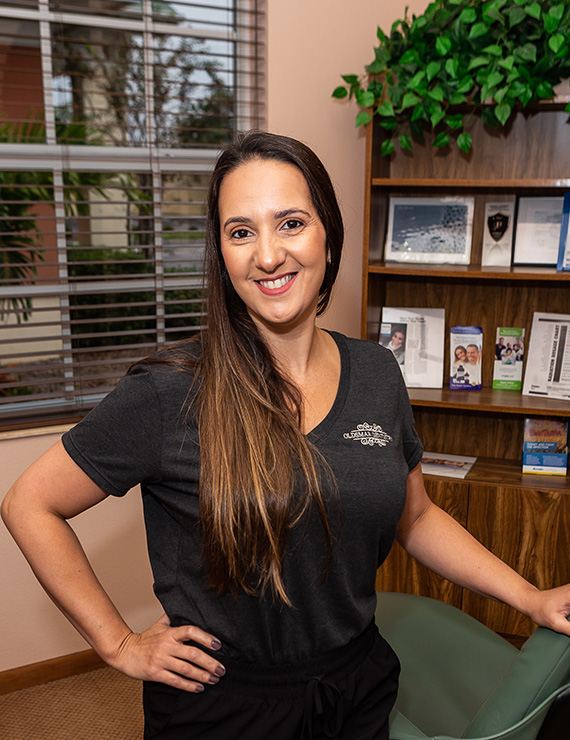 Luisa
Certified Dental Assistant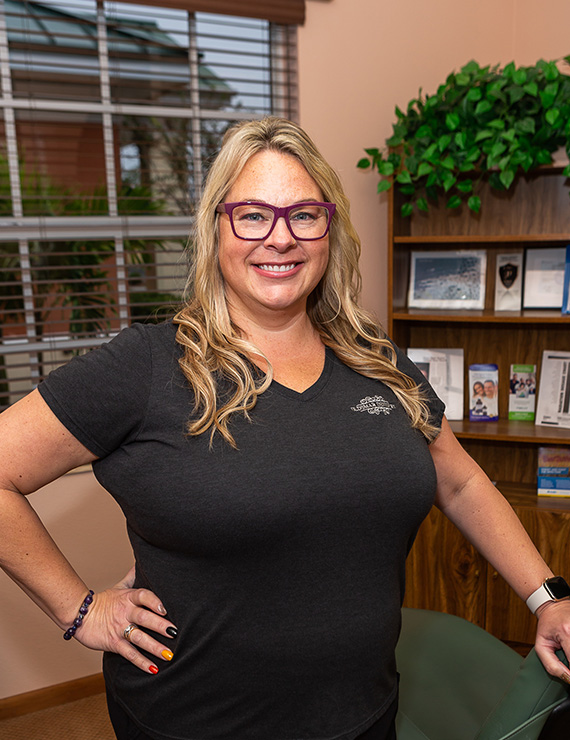 Marie
Certified Dental Assistant